A watercolor effect with a little gold leaf is my favorite go-to decorating method for sugar cookies because it's so quick and easy! The method is quick, not the drying time.
To see the full tutorial, check out my Instructables post!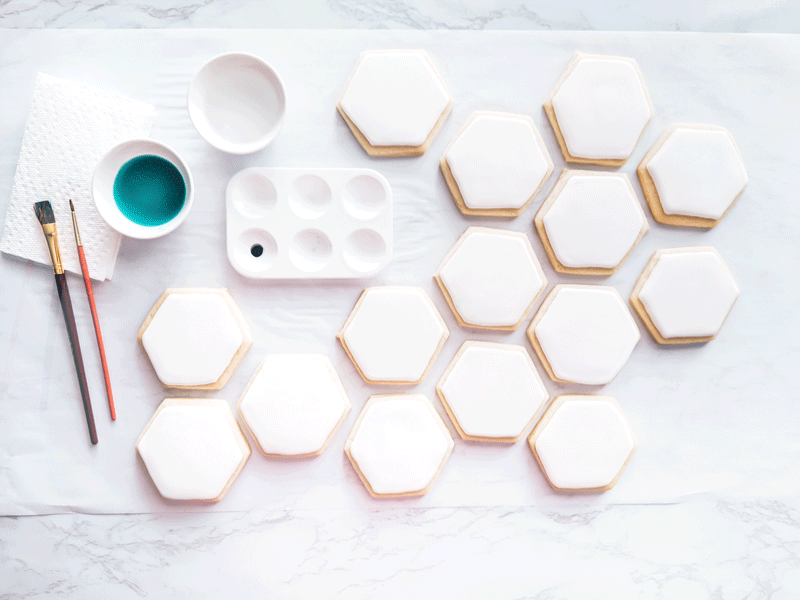 The step by step tutorial includes an easy no-fail vegan sugar cookie recipe, how to make aquafaba royal icing, how to create a watercolor effect, and the best way to package your cookies for safe shipping.